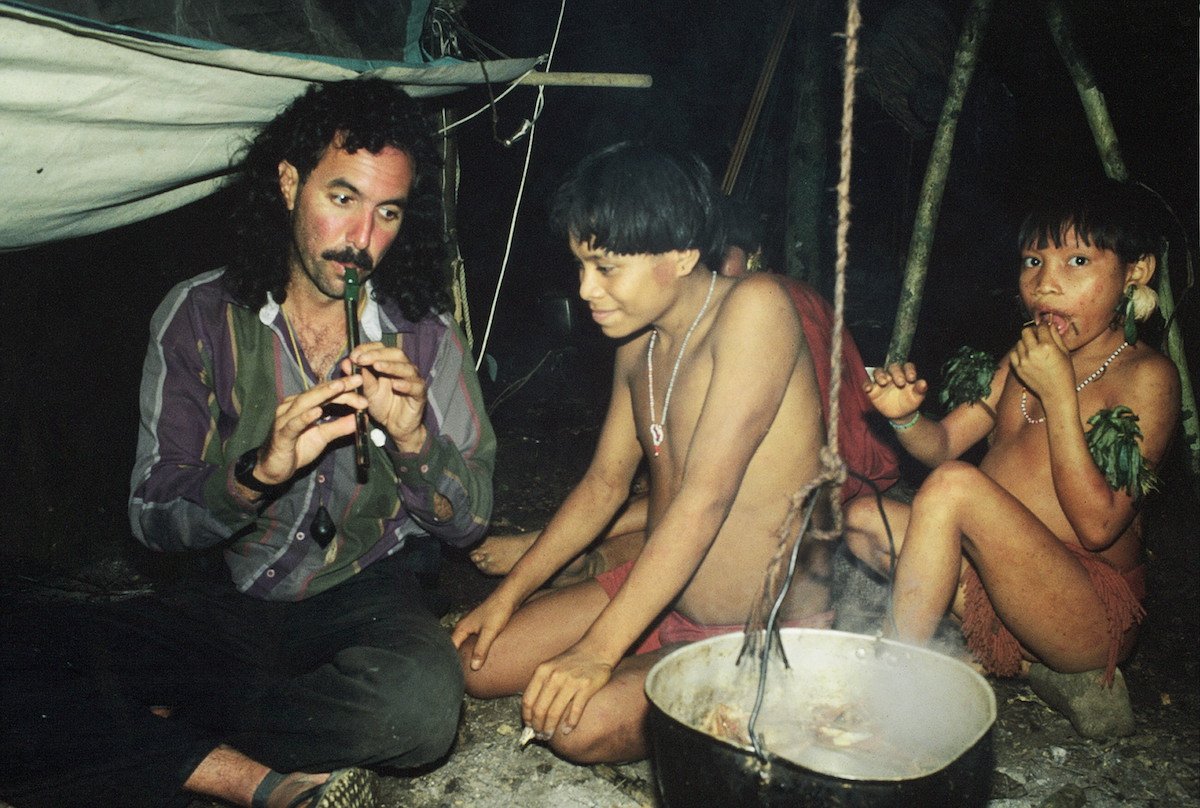 AN ETHNOBOTANISTS' PROTOCOL TO REDUCE INDIGENOUS CASES OF COVID-19 IN THE AMAZON
Meet Michael Stuart Ani. This might not be the first time you read his name, he has been a trusted friend, advisor and Sinchi program director for the Ghost Dance Storytelling-Project. Go here to read more about that.
Michael has been a student of plant medicine for over 50 years, having lived with the Mazateca of Mexico (well-known for their sacred mushrooms) for 10 years and 20 years with the Yamomami in Venezuela. He was also a very important vehicle in fighting the major epidemics amongst the Yamomami in the Venzuelan rainforest during the 80s; He introduced the plant Artemisia annua which proved to be a much more effective antimalarial than the WHO pharmaceutical used at the time.
We are publishing his protocol for combatting the alarming rate at which COVID-19 is currently spreading amongst indigenous populations in the Amazon today, 20 years later. Because we believe that Michael could play a similarly important role in fighting this epidemic.
From an article in National Geographic Magazine, published on June 12 2020: "According to figures compiled by the Articulation of Indigenous Peoples of Brazil (APIB), the country's principal indigenous federation, deaths from COVID-19 in indigenous communities have risen from 46 on May 1 to 262 on June 9. APIB's statistics also show that 9.1 percent of indigenous people who contract the disease are dying, nearly double the 'normal' rate of 5.2 percent."
You can find the pdf- protocol in English, Portuguese and Spanish by going here.
———–