Misha Vallejo Prut was born in 1985 in Riobamba, Ecuador.
He is an audio-visual storyteller whose work lies in the border between documentary and art. In 2014 he completed his MA in Photojournalism and Documentary Photography at the London College of Communication, University of the Arts London and in 2010 he finished the St. Petersburg Faculty of Photojournalism in Russia. He works as a freelance photographer since 2010 and is a member of the photography collective Runa Photos since 2012.
Among others, his personal work has been exhibited at the LUMIX Festival of young Visual Journalism (Hannover, Germany 2020), Bronx Documentary Center (New York, USA, 2018), at the Rencontres de la Photographie festival (Arles, Francia, 2018), at the Budapest Photo Festival (Hungary, 2019), at the International Photography Festival of Valdivia (Chile, 2019), at the Athens Photo Festival (Greece 2018) and in several solo exhibitions throughout Latin America and Europe.
In 2016 he published his first photo-book Al Otro Lado with Brazilian publishing house Editora Madalena. This publication was selected among the best author photobooks by the festival Les Rencontres de la Photographie 2016 in Arles, France. The photo-book also got an honorable mention at the International Prize Felifa-Fola (Argentina, 2016), was selected as the best photography book in Brazil by the festival Féria Miolo(s) 2016 and was selected for the photobook exhibition at Athens Photofestival 2017, for the show Fenomeno Fotolibro at the Contemporary Culture Center of Barcelona in 2017, for the Lisbon Photobook Fair 2017 and for the Festival ZUM 2017 in São Paulo, Brazil. In 2018 he published his second photobook Siete punto Ocho (Barcelona, RM) in collaboration with Ecuadorian photographer Isadora Romero. This publication was exhibited at The Benaki Museum as part of the 2018 Athens Photo Festival and received an honorable mention at the 2019 POY Latam contest. Recently, the same publishing house released his third book Secret Sarayaku, which is part of a transmedia documentary that also includes an interactive web platform www.secretsarayaku.net, a podcast and an exhibition.
His editorial and personal work has been published in such media like the photography books Visible Cities (RM, 2016) or FLUZ (RM, 2016) and such magazines like VICE, The New York Times Lens, GEO, Focus, Pagina99, Buzzfeed News, Esquire Russia, PDN, GUP, Leica Fotografie International, Photo World China, Slideluck Editorial, John Hopkins Public Health Magazine USA, Sueño de la Razón Chile, among many others.
He was selected for the artist-in-residence program at the Docking Station in two occasions (The Netherlands 2020 and 2019). In 2020 he won the Documentary Production Funds of the Ecuadorian Institute of Cinema and Audiovisual Creation for his first documentary feature film. In 2018 he won the Prince Claus and Goethe Institut Fund for Cultural and Artistic Response for Environmental Change (The Netherlands and Germany) and the Photo Europe Network Prize at the Photon Festival in Valencia (Spain). In 2017 he won the Photojournalism for Peace Award in Ecuador, he was a finalist of the Langue-Taylor Prize of Duke University and the Iberoamerican contest NexoFoto. In 2015 he was awarded two project development grants: one by the Ecuadorian National Arts Prize Nuevo Mariano Aguilera and the other by the Culture Ministry of the same country. In 2013 he won the SonimagFoto scholarship given by the Autonomous University of Barcelona. He was also shortlisted in international photo contests such as the Sony World Photography Awards 2015, The Other Hundred – Entrepeneurs 2014, Visura 2015, 2013 and 2010 and Exposure 2011, among others.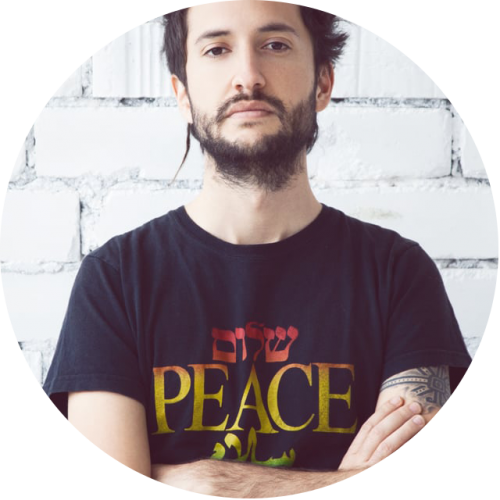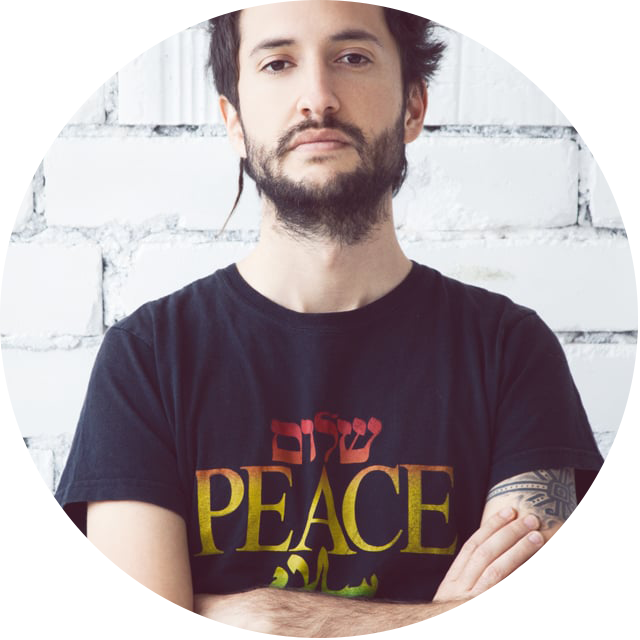 In 2017 he curated Doublefaced an exhibition by German artist Sebastian Bieniek in Quito and Isadora Romero's show Stardust in the same city. Several times he has also curated the @EverydayEverywhere and @EverydayEcuador Instagram accounts.
He has given photography and image-driven workshops and talks in Mexico, Argentina, Uruguay, Colombia, Venezuela, Ecuador, Germany, The Netherlands and Russia. He was also invited to give a talk and workshop at the 3rd Latin American Colloquium of Photography in Mexico City, 2018.
Currently he is based in Quito, Ecuador and works in film and photography throughout Latin America.