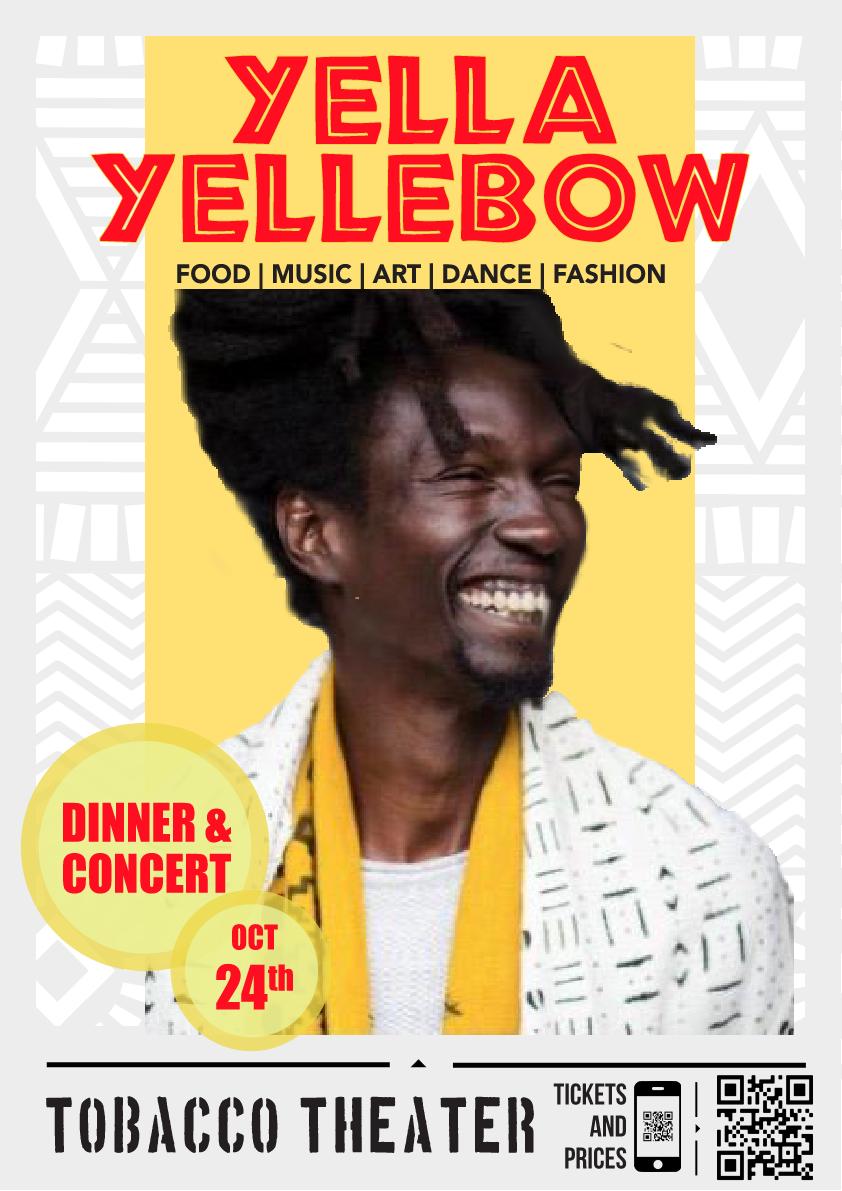 Yella means be in joy, Yella means experimenting,
Yella is a song you sing for a baby being born or a couple getting married,
Yella is sharing food made from the soul, Yella means welcome home,
Yella is telling a story through music and art,
Yella is a medicine for the heart.
Let us introduce you to Mame N'Diack Thiam, the always joyful and multi-talented artist from Senegal. On the 24th of October, Mame N'Diack Thiam will be performing at the Tobacco Theater in Amsterdam. Together with his group called Yella Yellebow, they invite you to a night filled with live music, ceremony, home-made Senegalese food and much more! So if you are looking for an evening filled with pure joy and letting your feet loose on the dance floor, this is the place to be.
Mame N'Diack Thiam is not only a great musician, but he also has an important message to share. In the past 16 years, Mame has travelled to many different countries, always using his music as a force of good. In the following weeks, Sinchi will share more about his journey, his work and life-long connection to the talking drum. Did you know that this instrument from West-Africa has the ability to mimic human speech? Or that it is used to send messages across vast distances? Stay tuned to learn more about this captivating instrument, its many meanings and the power of healing.
Proceed to Articles...