Actress and activist Nathalie Kelley announced As Karuana as the winner of the NATV Awards 2022. The Indigenous women's collective As Karuana uses music as a form of empowerment and to highlight their struggle to defend nature and biodiversity. Their way of living with and within nature is very special. By singing and dancing, they want to show the world that their region in the rainforests of Brazil needs attention to keep being protected. As a reward for the music and energy they give to the world, As Karuana received the NATV Awards 2022 from the Sinchi foundation.
The life of the Borari affected by climate change
The Borari, an Indigenous nation from the forests of the Tapajós region in the Brazilian Amazon, are deeply connected to their territory. However, life in Alter do Chão, Brazil, gets more challenging because extractive industries such as logging, soy plantations and gold mining destroy the forests and poison the rivers. Indigenous people rely on their direct environment for survival and therefore are impacted hardest and first by climate change. "With the destruction of the Amazon, part of our lives is dying; we lose part of our culture", one of the women explains.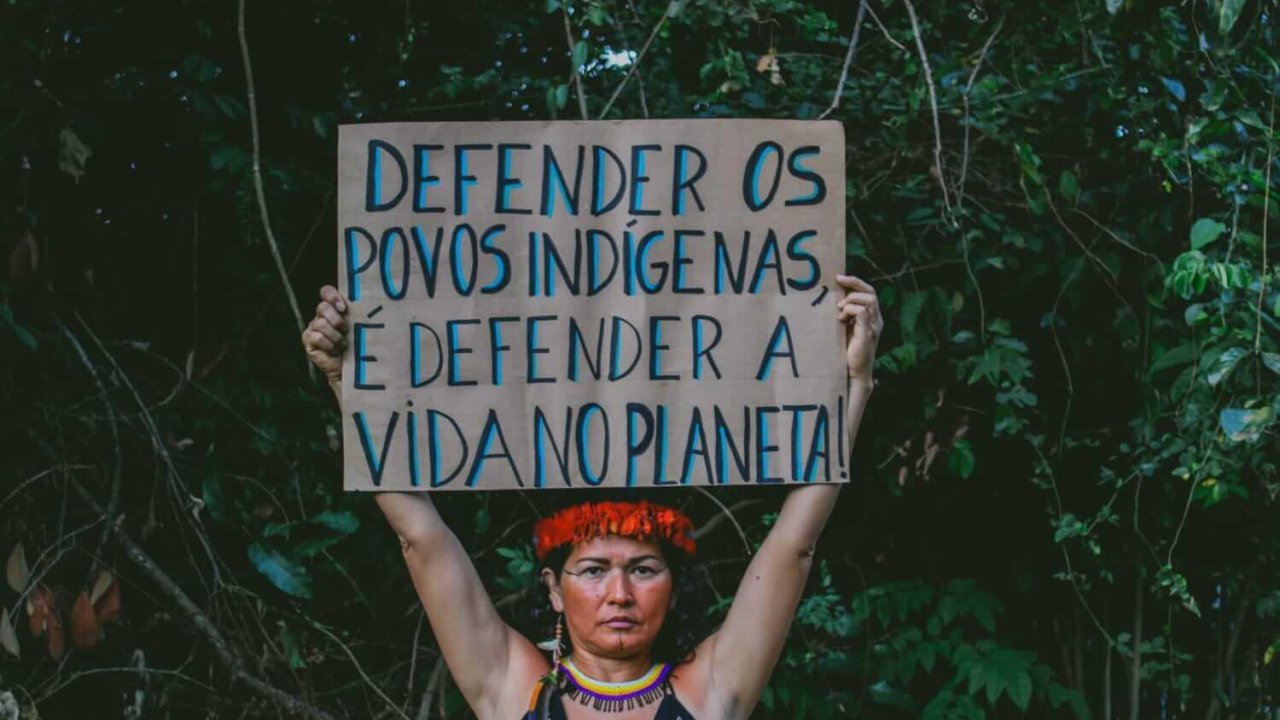 Kitiwara: connection with ancestors and nature
The singing and dancing of the Borari is called Kitiwara. It's their way of life: making connections with the environment and their ancestors, and creating knowledge. The Borari care for every piece of nature, even the smallest stones on the way. "Everything has life and energy", they say, and music is the channel to tell their story and let it resonate.
"Kitiwara is our way of living. It is respect for nature, for the spirits of the forest, for the protectors of the waters and for the struggle and defense of our territory"
Supported by the NATV Awards
Although Indigenous people make up less than 5% of all the people in the world, they protect 80% of biodiversity. It is essential to support Indigenous nations and communities in their resistance movements against human rights violations and environmental destruction, not only for them to survive but for the greater well-being and survival of humanity.
Because art and music can speak to people's hearts like nothing else can, and because Indigenous cultures worldwide express their worldviews, values and knowledge so deeply and uniquely, The Sinchi Foundation launched the platform NATV in 2020 in order to create more attention in mainstream media for Indigenous art & perspectives. Together they hold the NATV Indigenous Artist Awards, a celebration of Indigenous arts and traditional practices from around the world. This year's jury, comprised of Indigenous artists Josué Rivas, Jerome Kavanagh, and last year's winner Laakkuluk, decided on the shortlist and the ultimate winner. The Sinchi Foundation grants 3.500 euros to the winning artist. This year's winner As Karuana was announced by the awards' ambassador the Indigenous actress and activist Nathalie Kelley.