Within our homogenous paradigm, cultural diversity is in rapid decline. According to statistics, 5% of the worlds' populations represent 70% of all cultures. It's estimated that 370 million indigenous people left in the world today represent an overwhelming majority of 5.000 different cultural identities out of a total of 7.000. The United Nations' Declaration for Indigenous People urges us to preserve these marginalized cultures and the ancient continuum of knowledge they represent. But where does 'our' responsibility start and end, especially when it comes to visual story telling as a means of documentation and preservation.
Sinchi's annual photography competition provides a unique opportunity for visual story tellers around the world to be recognised for their talent and commitment to cultural diversity and indigenous culture. This year, entry opened on june 1st.
The theme for the 2018 competition was cultural practice, inspired by anything from customs, events, spirituality to community and artistic expression. Our judging panel paid close attention to clarity of expression, overall artistic impression and potential social impact.
"The challenge is for all of us to care enough about what lies outside our own world." – UNESCO declaration on cultural diversity
After an extended judging period with our acclaimed judges Jimmy Nelson, Wayne Quilliam and Josué Rivas, the winners were announced on November 15, representing a valuable collection of socially relevant and culturally diverse series and portraits; exhibited at our photo exhibition at Pakhuis de Zwijger as of February 21st, 2019.
During the opening, special emphasis was put on the judging process of the competition and visual storytelling when it comes to indigenous cultures in general, with a panel of experts from different fields: Chihiro Geuzebroek from Code Rood, Antoin S. Deul from Black Achievement Month and our moderator from Impact Journey, Steyn Hoogakker. Also present for the panel by dialing in from Portland (US) was one of our competition judges, Josué Rivas, a Mexica indigenous man who won 1st place during the competition in 2017, with his series on Standing Rock:
At the opening, Josué expressed and emphasized his sentiments towards one specific photo from this years' first place winning series by Belgian photographer Alain Schroeder 'Kid Jockeys'; depicting an intimate moment of a boy between 7 and 10 years of age, taking his racinghorse down to the local river to play and bath together (Sumbawa Island, Indonesia). During the judging process in November, this photo caused some dissonance within the jury regarding esthetics vs. social responsibility towards stereotypical representation of indigenous peoples.
Despite the undeniably stunning beauty and vivid movement in this picture, we felt compelled as an organization for indigenous rights to leave this photo out of the winning series (within the context of this photo competition) and instead, create a discussion about the responsibility of visual storytellers towards indigenous people and competitions such as this one, with Josué as our fellow- advocate for decolonizing the visual framework in which indigenous are portrayed.
<The below quotes were taken from an audio recording of Josué Rivas on the day before the 2019 photo exhibition opening, deliberating on the above photo>
"My first worry with this image is the lack of connection. For some reason, as an indigenous person and a person of colour, I can see this picture was taken and not given. This image has a lot of layers of fine art and valuable things that a lot of the western world likes to see when it comes to photographing indigenous peoples. But for me, the image lacks a sense of spirit, because I feel that the boy who is no older than 18 years old, is subjected to how 'we' want to see him in the other world."
"I'm very interested in hearing from this boy how he feels about sharing himself like that, to show himself to the world. What I would like to point out is that often when it comes to documenting indigenous people, they don't have the privilege of controlling how they are seen by others… I think it's important to remember that when we are photographing other people, we are engaging in a sacred act. And by sacred I don't mean the religious kind, but I mean that there is an exchange happening between the person who is recording this reality and the person on the other side of that."
"As we are transitioning into this new paradigm, more and more indigenous people are going to take charge of their own narrative, to take steps forward and speak up about how they feel and they think their stories should be told."
<Want to hear the whole audio recording? Go here. >
It's important to keep in mind that the above statements are based on Josué's personal experience and formed opinions and there are many good photographers out there who may or may not (unknowingly) keep indigenous people and minorities in a vacuum of exoticism by overly romanticizing them, yet have the best interests in mind.
Moreover, even though we left this photo out of the competition, we recognize that there are many sides to the story and there are documentations out there that might seem overly stereotypical yet have been approved by the concerned communities. If anything, the judging period of our 2018 photo competition made this precarious (dis)balance very clear and we want to present you with an inside look into this important discussion because it's time to create a new narrative together with the indigenous people we represent, the stakeholders and together with YOU (our followers, supporters and all of those visual storytellers out there).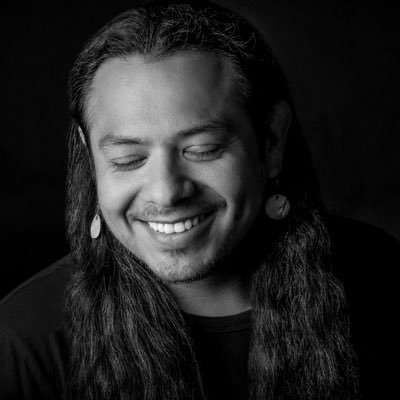 So, we would like to encourage you to let us know how you feel about the topic by sharing this post and/or engaging in the conversation on our social media. You can also write us an email to give your opinion: info@sinchi-foundation.com.
If you want to learn more about our photo competition, the judges and the other winning photography from both 2017 and 2018, please visit this page.