" Despite all the different institutions that have been imposed upon us, it is the arts and hunting that have allowed us to continue being Inuit and speak our language."

– Laakkuluk Williamson Bathory, SIAA 2020 winner
Laakkuluk Williamson Bathory is a Greenlandic Inuk and a traditional maskdancer (Uaajeerneeq), a prolific writer of poetry and a video artist. As an uaajeerneq, Laakkuluk addresses four themes: humility, sex, fear and humour. Living in what is now called Nunavut, she uses her art as a form of education for children and adults alike, with an emphasis on the human experience.
Laakkuluk is dedicated to raising the next generation of young Inuit to become fierce and compassionate leaders for their community. There were no cultural centres for local crafts and Inuit artistic expressions in the entire state of Nunavut (the 5th biggest landmass in the world) until Laakkuluk co-founded Qaggiavuut in 2010, a community meeting place for Inuit Performing Arts.
In an interview with CBC Canada, Laakkuluk explains the need for spaces to practice Inuit customs. In 2019 she was the director of a play about a mythological Inuit creator named 'Kiviuq Returns', where some of the actors did not speak Inuktitut fluently. However, the play was entirely performed in Inuktitut so it helped the actors to internalize the stories passed on by their elders in their own language. She explains: "Because of the great waves of colonization that Inuit have faced over many years, we have had to hang on to our stories: hang on to our arts and to our ways of hunting. Those are the ways in which we have remained as Inuit people. Despite all the different institutions that have been imposed upon us, it is the arts and hunting that have allowed us to continue being Inuit and speak our language."
Friend and colleague Evalyn Parry wrote about her: "This is a woman for whom life is art and art is life and the personal is political. Parenting, language, family, time spent on the land, connecting to community, creating performances: there's no separation. It's all intimately and necessarily connected."
Laakkuluk's visions on art and the human experience resonated strongly with the jury members of the inaugural Sinchi Indigenous Artist Awards (SIAA 2020). Maori multi-instrumentalist and SIAA 2020 judge Jerome Kavanagh said about her: "I was immediately drawn to the work of Laakkuluk, I could feel the spirit of her ancestors through her work very strongly and I was reminded of the essence of my own ancestors."
And so Laakkuluk became the first ever winner of our Sinchi Indigenous Artist Award and we all felt it was the right choice. Even me writing this as a non-indigenous person, humble in the face of putting her nomination before our all-indigenous jury last March, felt a strong connection to Laakkuluk's message. Why?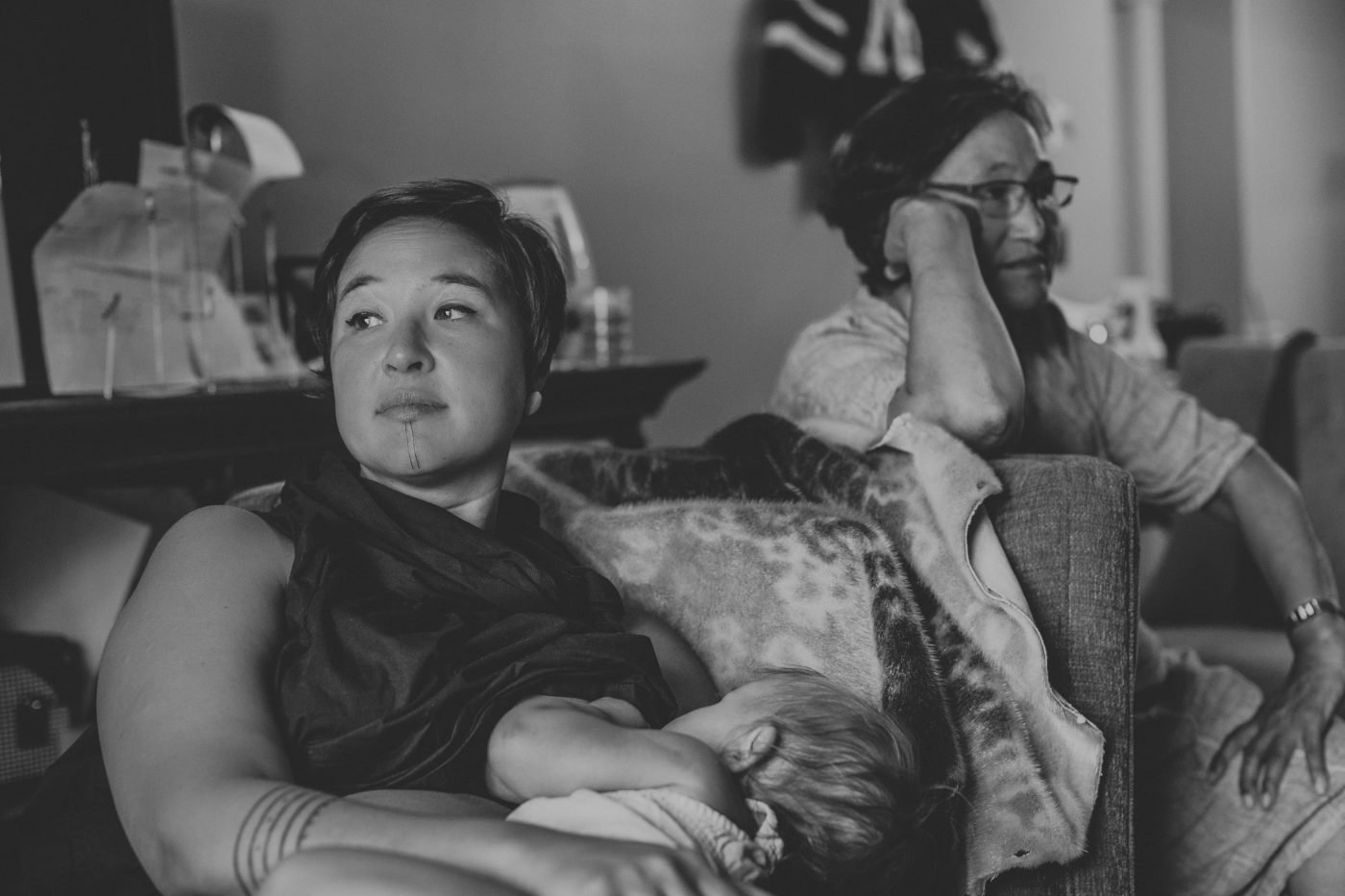 Let the indigenous do the talking
To understand 'why', we need to rewind a couple of years to 2017, when Sinchi held its first ever global competition. The 2017 Indigenous Photo Competition was open to visual storytellers from around the world, indigenous or not. We had some great entries and were determined that we were creating an inspiring platform for the beauty of indigenous cultures. So the year after, we did it again. Only this time, we asked our 2017 competition winner Josue Rivas (who won with his photo documentary 'Standing Strong') to be on the jury, not the first indigenous man on our jury, but the most outspoken about the stereotypical representation of indigenous peoples so far.
You might understand that the perspective on the potential winners of the 2018 photo competition completely shifted when Josue presented his choice for the potential winners that year. Most of his shortlisted entries were indigenous photographers, whether they were as skilled as any of the other entrants didn't matter much to him. It's all a matter of perspective right? It created a divide and conversation amongst the jury that is unfortunately very common when we are discussing non western art forms. Some felt the beauty of indigenous cultures should be front and centre in the conversation for the 'preservation' of indigenous culture, others (like Josue) were more concerned with the passing down of stories as told by actual indigenous voices. Away from the overly romanticized and exoticized image of the 'primitive' (which is essentially a western gaze).
And so we decided to make a bold decision. From now on, we were only allowing indigenous artists to enter, but they could be from any imaginable artistic discipline. And so the SIAA 2020 was born. Before launching, we did our research and were astonished with the sheer groundbreaking nature of some indigenous artists out there who are not represented within the global arts scene. Last week, when discussing with Laakkuluk the announcement of her award on the phone, I asked her how we can offer a platform for indigenous artists, such as herself, to tell their own stories and she gave me two answers. She said:
"By doing what Sinchi is doing, by facilitating a platform for different indigenous artists and for them to collaborate. But also, by explaining very basic things about certain indigenous customs so that we, indigenous artists, can get straight into the meat of our work. "
Too often, indigenous artists have to go on explaining the cultural background of their work to non-indigenous audiences and critics, keeping it in a historical vacuum which it is seemingly unable to transcend. I learnt the true purpose of our awards when I heard her explain that simple yet highly controversial result of colonialism. Very often, we don't understand the value of an artpiece unless it is explained to us, which only emphasizes the need for sharing stories. We need to tell stories that can connect us all, as we are all connected through the human experience.
Laakkuluk has the amazing talent to transcend the Inuit experience through a universal language which touches indigenous and non-indigenous spectators alike and that in itself is an act of rebellion. Call it a matter of intuition, there is something that connects all of us, but it should be the indigenous telling the stories.
#Decolonizethearts.
To see more of Laakkuluk's work and the other SIAA winners, go here.
Banner: Video still from 'Words at the Limbs/ Avaatini Oqaatsit' by Laakkuluk Williamson Bathory & Jamie Griffiths.
Proceed to Articles...